I've decided to not post about 24 this week, to give the non-fans a bit of a break. Also because I actually have some other stuff to talk about. Like last weekend, when Dr. Rev and K'May came to visit and take in the NYC experience.
Awww...
Yup, it was a whirlwind visit with highlights of Mutton, a performance of Speed the Plow, and drink specials on Heinekin tall boys.
Remarkably, my memory is intact.
Let's see a few more shots, shall we?
Here's Dr. Rev, evidently trying to explain/justify something: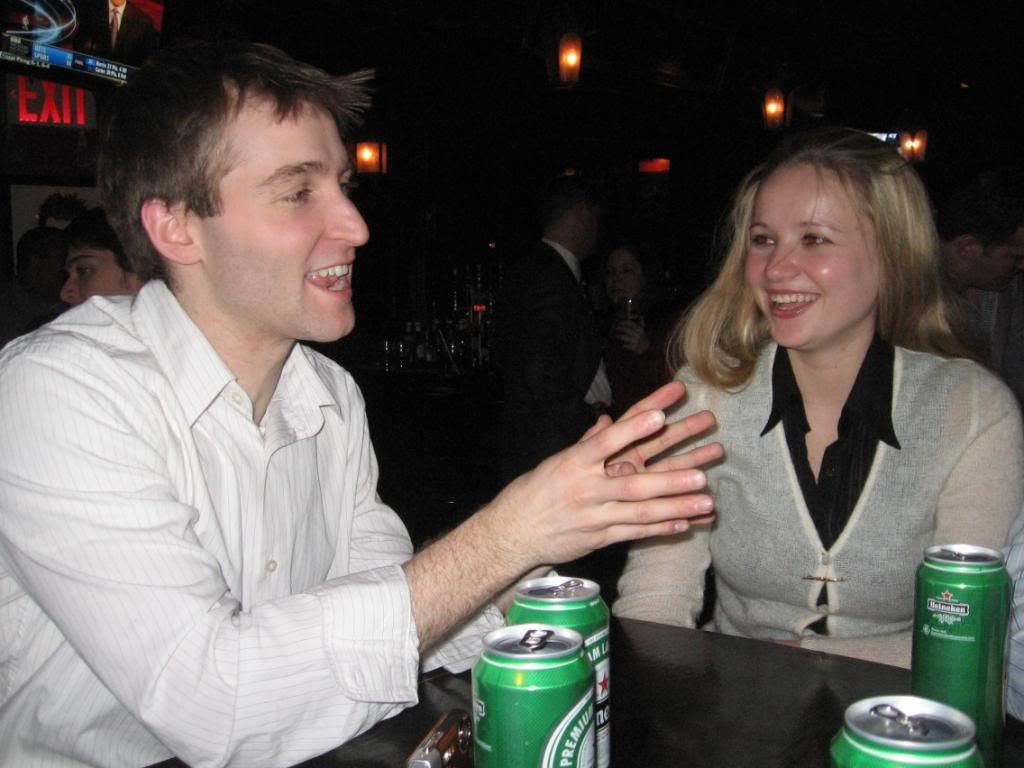 "So I told the guy, 'I'm sorry, I didn't realize your date was actually a woman.'"
Here's one of several stops for NYC pizza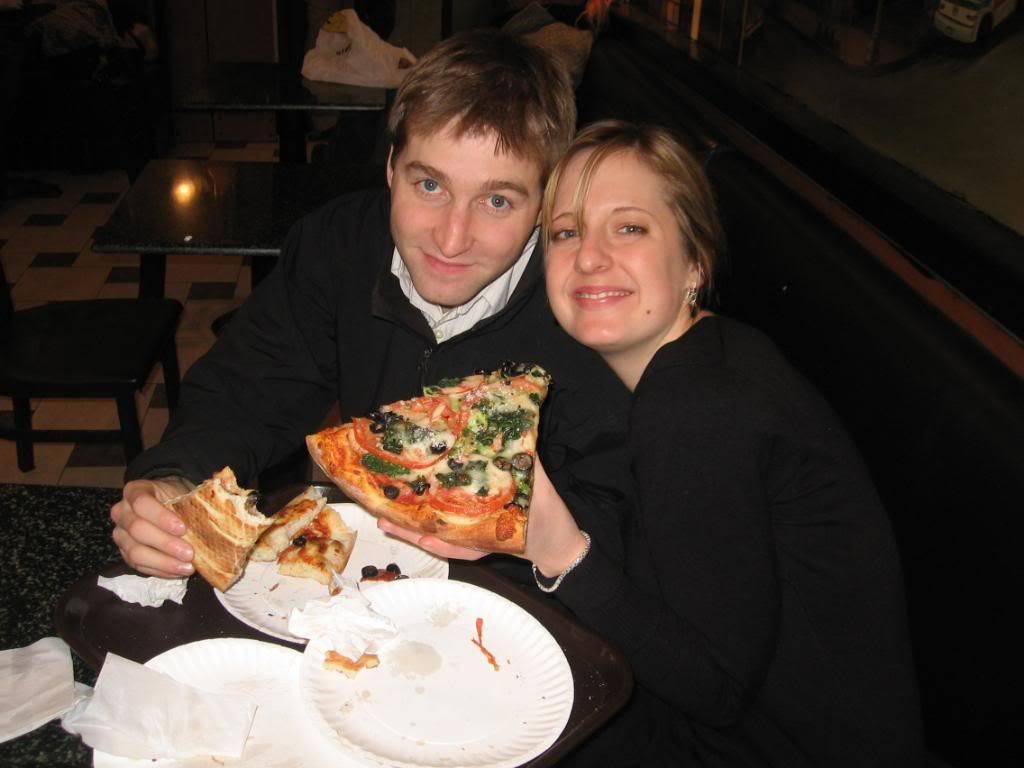 Evidently substandard pizza can be added to the litany of reasons why Cleveland sucks.
Wrong one.
That's Grover Cleveland, the 22nd and 24th President of the US. He was the only President elected to two non-consecutive terms, his reelection aided by an incredible surge in popularity following his invention of the Steamer, which now bears his name.
Parts of that are true.
Here's a photo of Dr. Rev and me at Times Square.
And K'May and I plotting our upcoming Amazing Race audition video.
Good times were had by all, and I suppose now it's my turn to travel out to visit Cleveland. I mean hey, the town gets a bad rap, but it's gotta be better than Jersey, right?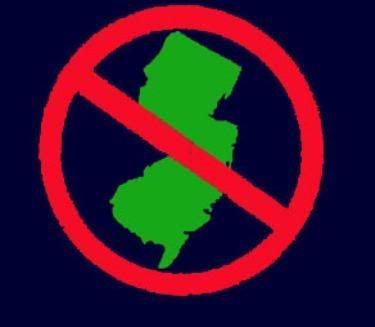 Oh hey, speaking of videos (a few sentences back), there are going to be a few put out in the coming weeks featuring yours truly.
One is a new Baron Mind video, to be submitted to yet another online contest. Details to follow on that.
Also last week I filmed a guest spot or two on the Bizzy Coy Show, starring my friend and old school chum Bizzy Coy. I'm not sure when those will come out, but I'll be sure to post them as soon as they pop up. One is a Valentine's thing, so at least by the 14th, I'd hope.
All right, I've got to go now. Don't forget to watch 24 tonight.
Love,
Rev
PS - Does anybody else think that the highlight of the SuperBowl was that shot of Springsteen's ill-advised, poorly-executed, nut-destroying knee slide into the camera? Hilarity.