Ok, apologies to the Broadway crazies out there for the subject line. I was using it to refer to the great holiday of Halloween. For some reason or another, I seem to walk past the Mary Poppins Marquee A LOT. That promotional sentence just got stuck in my head.
Yes, Mary Poppins rules. I don't mean the show, I mean the actual Mary Poppins.
But yeah, Halloween, eh? Kickass!
The season is as busy as it usually is, with me making my own costume and helping out on two others. All signs point to it's going to be a pretty sweet parade this year. Sadly you interzonians must wait for the debut of our costume until closer to showtime. Of course, by closer to showtime I mean after the Halloween hangover has passed. So... Thanksgiving sometime.
The Revs came down to visit, as I mentioned in my last post. So let's talk about that, and see some pictures!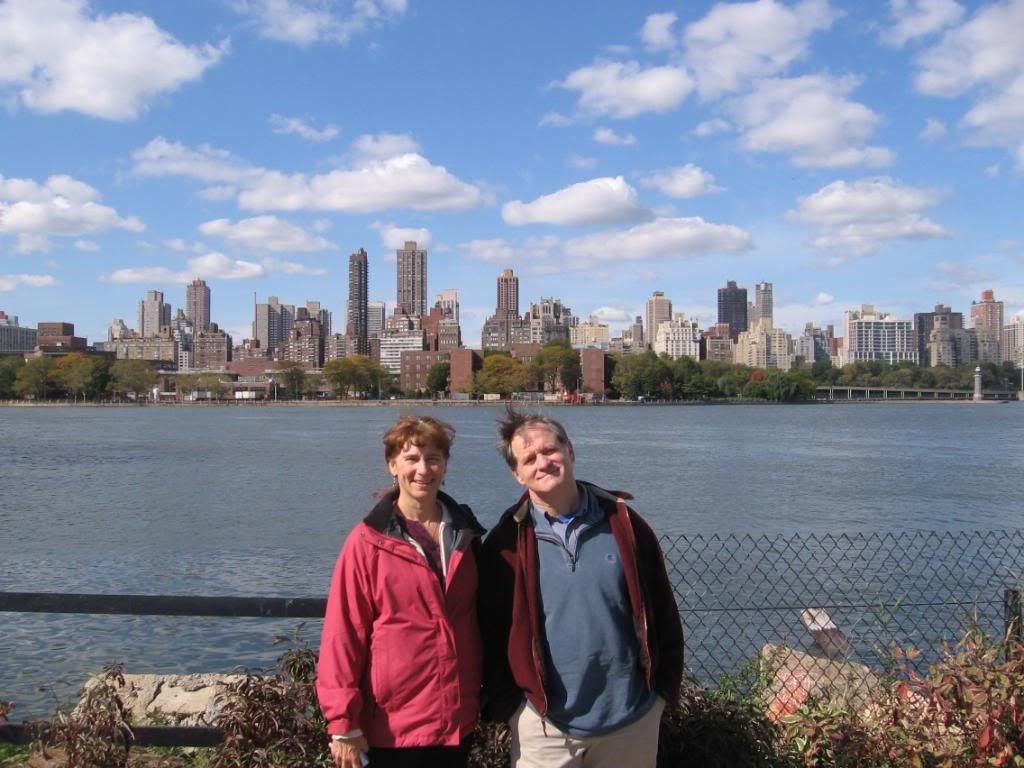 Here's the Revs and some skyline.
This was taken at the Socrates Sculpture Park in Queens. We went there because they advertised a Hallowen Harvest Festival sort of activity thang. All in all, the event was child-aimed and slightly disappointing. However it did have one fantastic thing: a dog costume contest.
Oh God, I was going to make some image joke with a person dressed up like a dog, so I started by google image searching 'dog costume.' Do it now, it will be the most rewarding experience of your evening. Wait, not now... do it after you read the rest of this post. It'll steal my thunder otherwise.
BAM! Lobsterbeagle!
Caught you totally off guard. Don't ever turn your back on a lobsterbeagle. They will get you every time.
Just look at the crazy that's hiding in those eyes. Oh the horror, the bitey, pinchy horror.
Other memorable costumes include: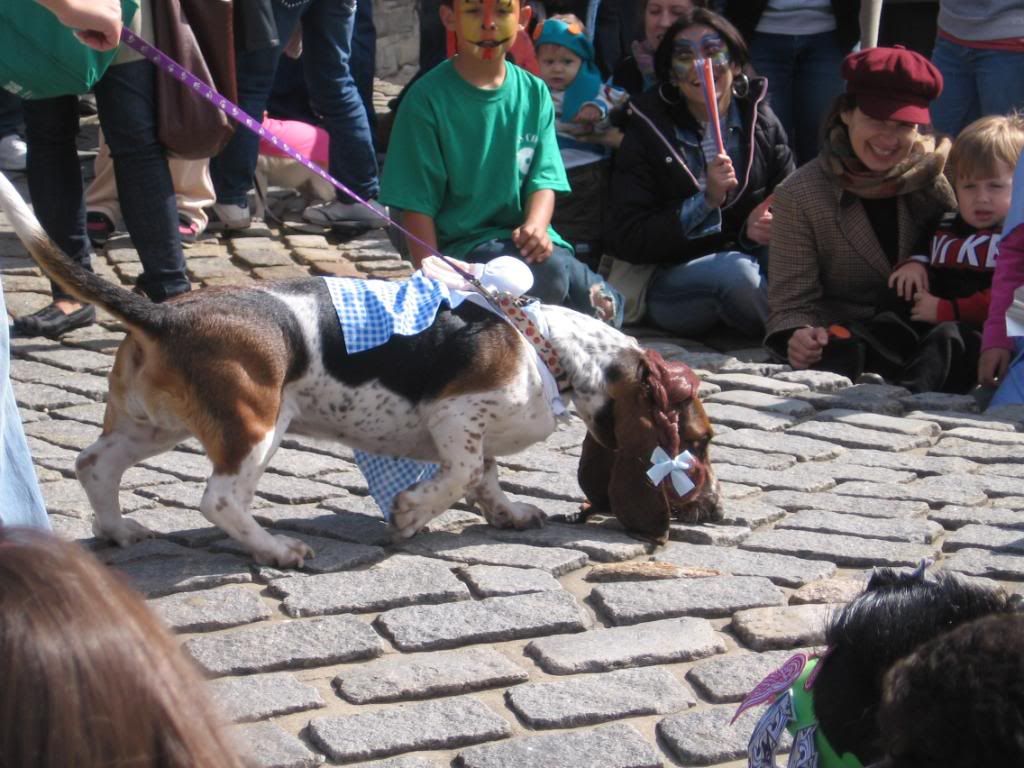 This Bassett Hound as Dorothy from the Wizard of Oz.
This Bulldog as a Roman Centurion.
And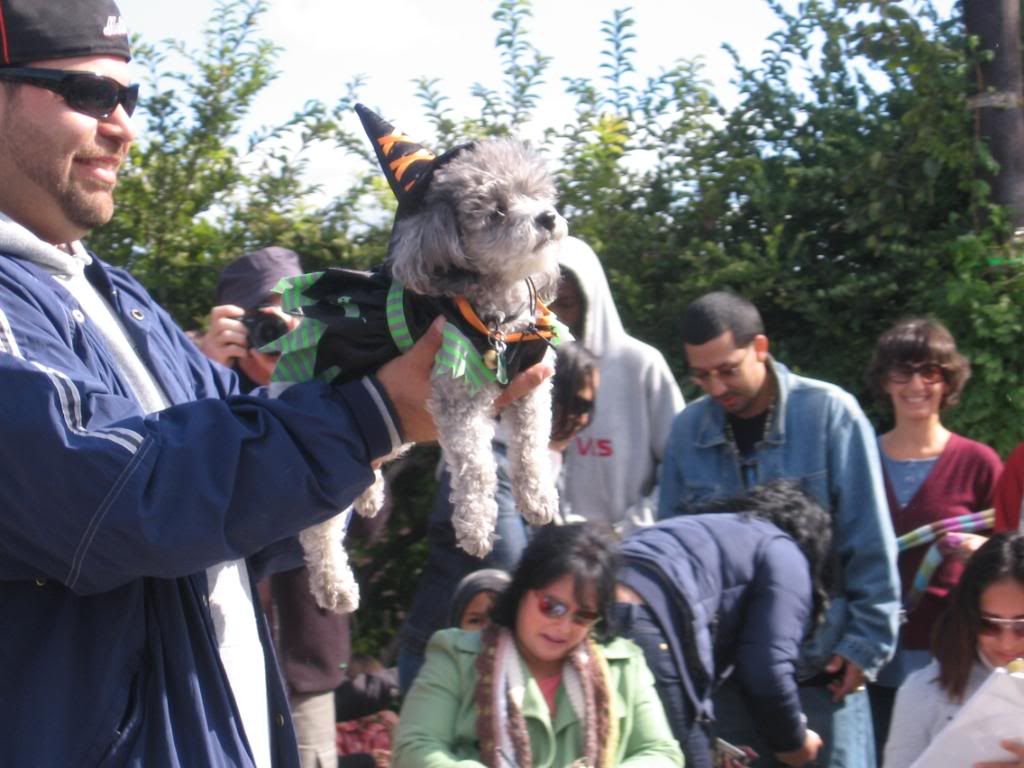 This large man as a heterosexual.
After that, we went to Madison Square Park to meet the fabulous Shake Shack.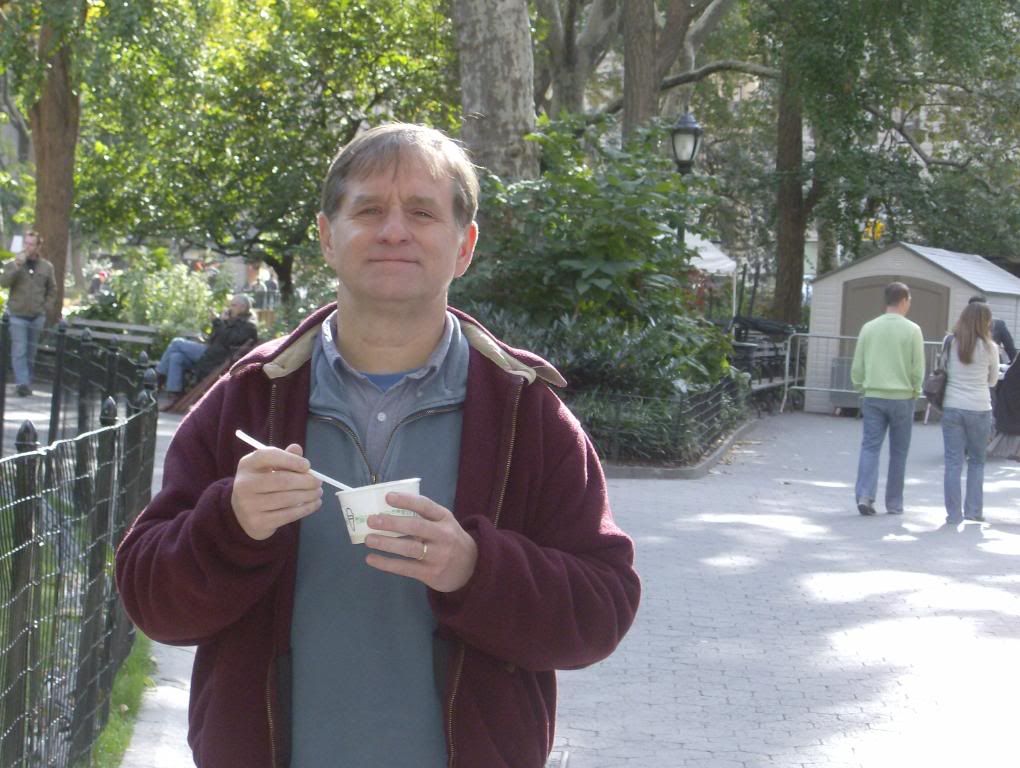 mmm... frozen custard.
mmm... frozen custard.
mmm... Beer.
Oh, yeah... skipped ahead a bit. After Madison Square Park we headed down to McSorley's Ale House. It was crazy crowded, so we pounded some beers, snapped some pics and took off.
I'm sorry, evidently I meant McSorley's Old Ale Ho.
Then it was down to Little Italy for a quick bite of dinner.
Confronting a wild Italian in its natural habitat.
After a lovely dinner, it was time to head to Times Square, where we had tickets to Young Frankenstein.
Puttin' On the Ritz. 'nuff said.
The new TKTS booth opened recently, with its new bleachers/homeless magnet feature. We got some nice shots there, too.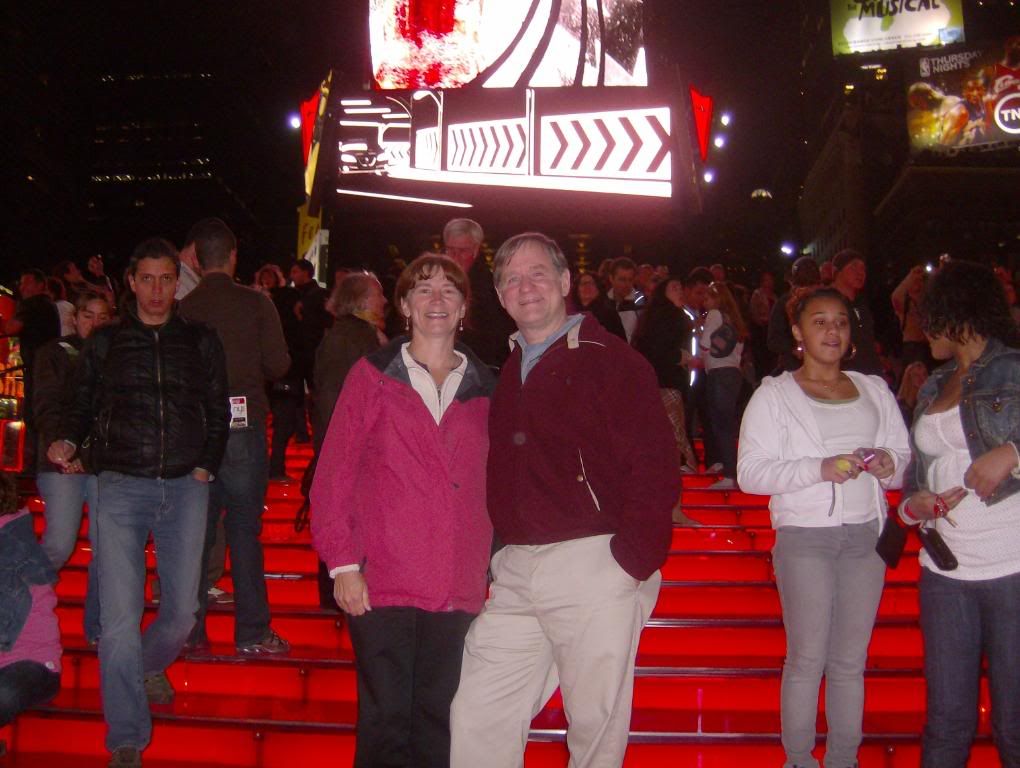 I like this one because of the artificial shortness it imposes on Mr. Rev.
I'll leave you with a photo I took of the statue of George M Cohan's statue. I like it this way.
Oh Mamma Mia! Inappropriate.
Peace out,
Rev