Hooray, another parade!
These just seem to happen all the time in this city. I stumbled across this latest completely by happy coincidence. I was downtown on Friday, and seeking to head uptown on the R or W, so headed over to City Hall. There I was met by a large crowd of German people, smiling and conversing in their angry language. Many of them had traditional clothing on, and there were bands here and there, playing oom-pah music. I made sure I wasn't hallucinating, then tried to find out why such an assembly existed.
Before I could do that, however, one of the brass marching bands busted out in a vaguely familiar tune. It took me several seconds to place it as 'All the Small Things' by Blink-182.
Welcome back, 2000!
So, after rocking out a little (lot), I managed to find a banner proclaiming the
50th Annual German-American Steuben Parade
! I had stumbled upon the official welcome at City Hall, and the parade was to take place at noon the next day!
I was pumped, and also sad. Sad because I am without my German-festing hat, let alone my Leiderhosen. Pumped because, let's face it folks, few people know how to parade like the Germans.
Much like the French, I just couldn't resist.
Anyway, The Steuben Parade is named after Baron Friedrich Wilhelm von Steuben, a man far cooler than both of us.
That's why he gets several of these.
If you ignorant savages don't know anything about the man or what he did to deserve such accolades, I suggest checking out his wikipedia page
HERE
.
Anyway, starting at noon, the parade was to progress along fifth avenue from 63rd to 86th street. I like to sleep in, so I missed both the beginning of the parade and the 11:55 kickoff of the 50th Annual Frenchman 23 Block Sprint.
Picture Time!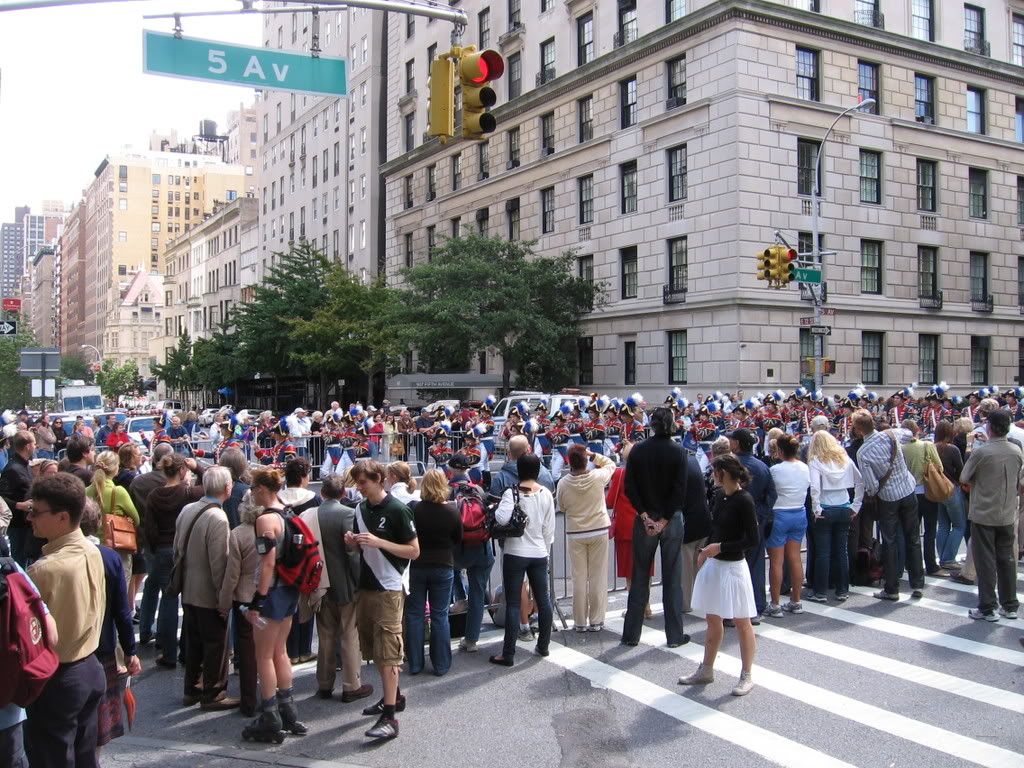 5th and 72nd
man with flag and mustache
Few things say "I'm gonna mess you up" like a Halberd.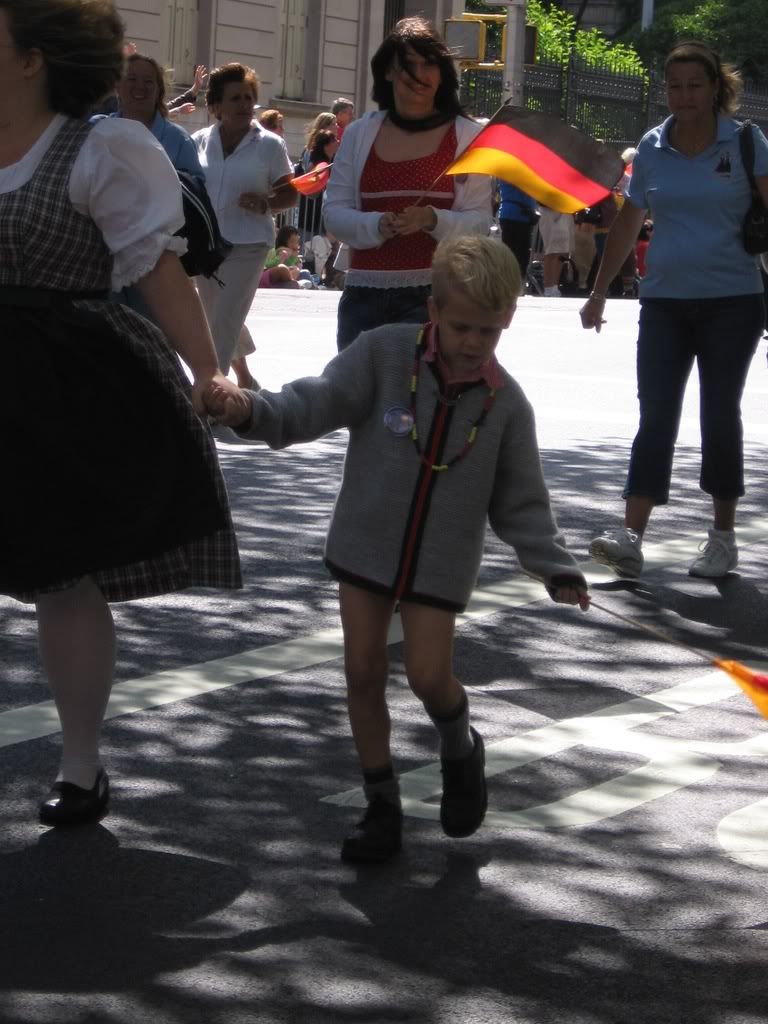 Finally, someone else not wearing pants. Boy, do I feel less embarrassed.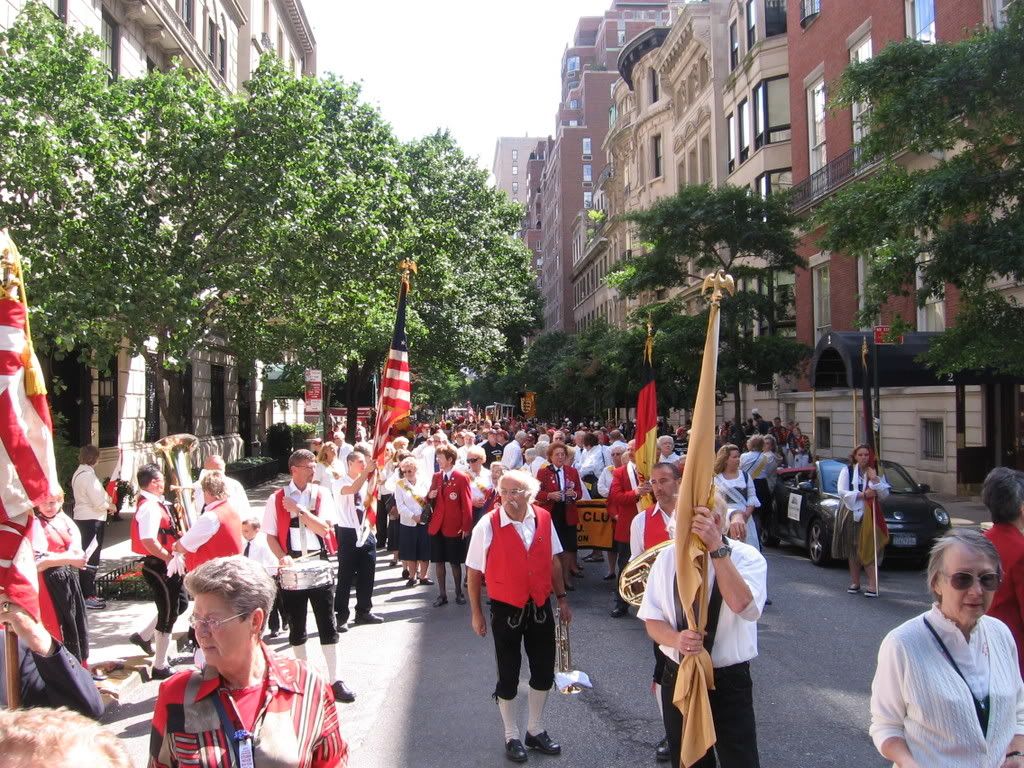 Rarin' to go.
Before.
After.
I didn't get a picture of them, but one police organization brought a group of bagpipers. To the woman who happened to be watching the parade on my left, I jokingly said "Geez, you can't have any kind of parade around here without the Bagpipers getting in." *
It was not until I received an over-enthusiastic "Yes!" in reply that I realized she spoke no English.
After the parade, there was a big party in Central Park, with a beer garden and tents, and food and all sorts of good stuff. It looked like this: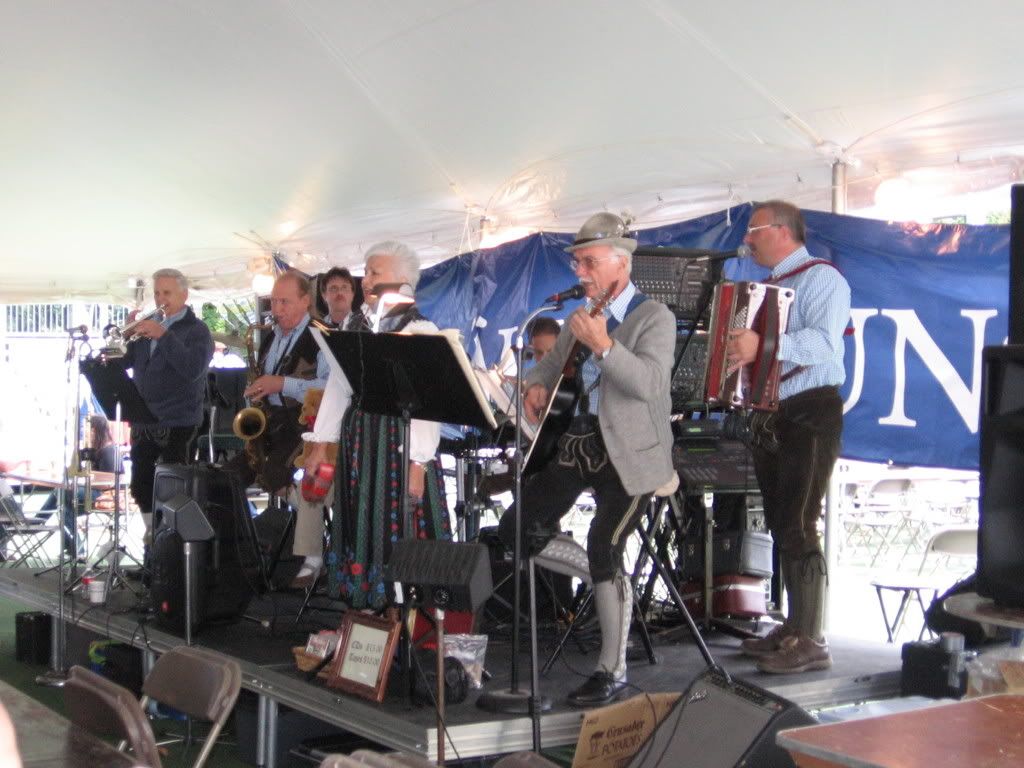 All in all, I had a very good time. Good food, good music and funny short pants. That's pretty much all I need. I leave you now with a picture of my lunch.
The wurst part of my day.
Catch you later,
Rev
*I had forgotten about the Puerto Rican Day Parade